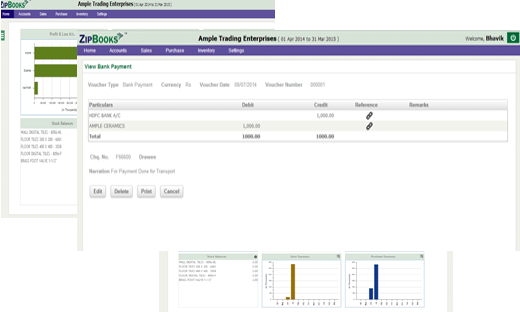 Tracks your accounting transactions
ZipBooks helps tracking your accounting transactions through various ledgers and vouchers. It also allows you to drill down to accounting vouchers from any accounting reports, thus helping you to view the full details of the transactions. Several vouchers can be maintained in ZipBooks like Bank Payment, Bank Receipt, Bank Transfer, Cash Deposit, Cash Payment, Cash Receipt, Cash Transfer, Cash Withdrawal, Credit Note, Debit Note etc.
Buy Now
Try it Free for 30 Days
Captures your outstanding payables / receivables
You get to know the outstanding payables/receivables through ZipBooks. You can view the summary as well as detailed report for the same. The document amount along with the pending amount is displayed. The bill days are also reflected. You can export your outstanding payables/receivables report to Excel or PDF and even take a print of the same.
Buy Now
Try it Free for 30 Days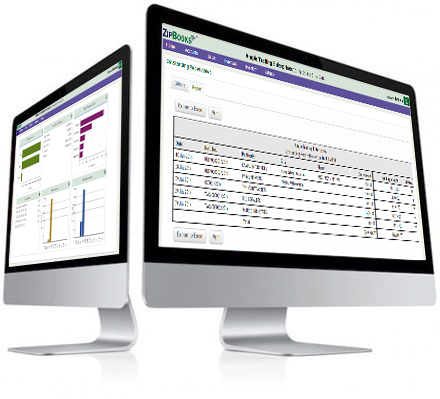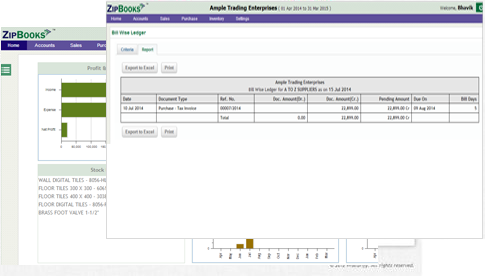 Records billwise ledger
ZipBooks records bill wise ledger entries. You can get the information regarding the balance, pending amount, the date on which it is due along with the bill days. You can also export this billwise ledger to Excel and PDF.
Buy Now
Try it Free for 30 Days
Manages bills from vendors
ZipBooks helps to manage bills from vendors through bill references. It helps in maintaining details of payment terms, the number of credit days and the credit limit allowing to keep complete track of your bills from vendors.
Buy Now
Try it Free for 30 Days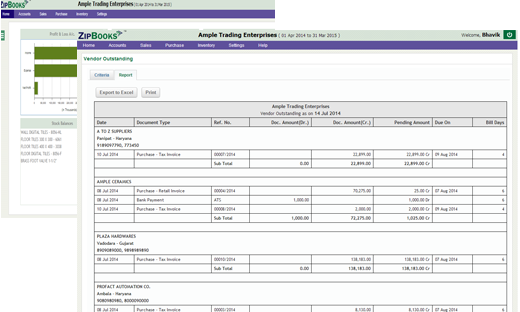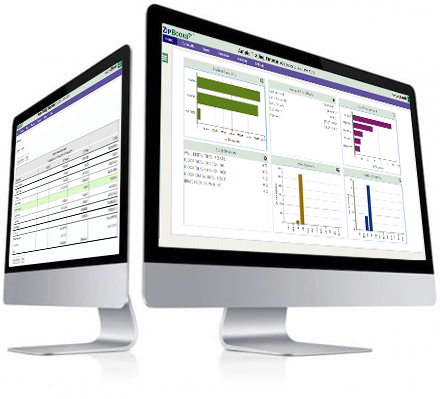 Generates various accounting reports
Accounts module in ZipBooks provides various reports which can be easily exported to Excel as well as PDF. The list of reports generated from accounting modules are as below
Day Book
Voucher Register
Ledger Report
Billwise Ledger
Monthly Ledger Summary
Group Summary
Outstanding Receivables
Outstanding Payables
Customer Outstandings
Vendor Outstandings
Trial Balance
Balance Sheet
Profit & Loss A/c.
Audit Trail
Statistics
Buy Now
Try it Free for 30 Days